Our Company
After extensive research, product design and development, Guardian Gears was formed on January, 2018, with the aim of providing High End Luggage for Motorcycle, Touring and Commuting. We also have 3 years' experience in this industry and have taken lots of feedback from bikers and motorcyclists alike, to bring out our range of products.
Our Motto
Our company motto is to provide world class international quality products at domestic prices. We do not compromise on our quality. We use best in class raw material from only certified vendors like YKK, 3M etc…
Our Goal
Our Goal is to become one of the largest Motorcycle luggage manufacturers in the World. We strive to provide durable and creative features in our products after months of trial and testing is when we introduce a product in the market.

Guardian Gears is located at:
1-33-265, Manasarovar Heights Road,
1st Floor, Above RS Motors,
RTC Colony, Tirumalagiri,
Secunderabad, Telangana 500015

Customer Care: +91 8790984206

Store Timings: Mon to Sat / 10:30AM - 7:00PM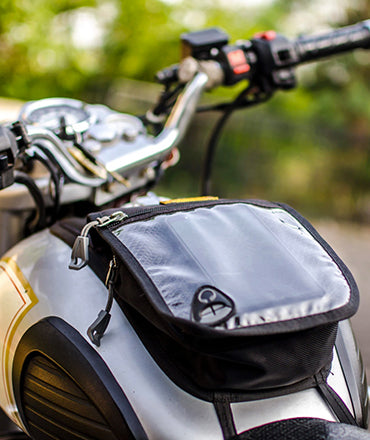 Wolverine Tank Pouch
Guardian Gears Wolverine Tank Pouch - 1680D Ballistic Nylon Abrasion Resistance Fabric -Touch Sensitive Mobile Friendly Front Pocket for GPS
Shop Now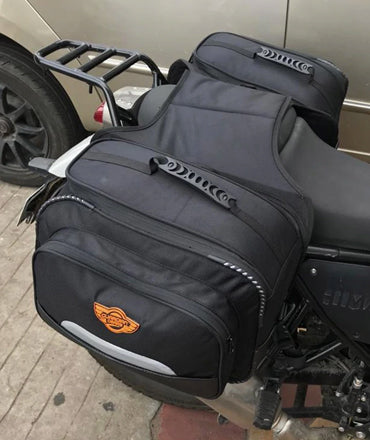 Mustang 50L Saddle Bag
Guardian Gears Mustang 50L Saddle Bag - The perfect companion for your rides weather riding Solo or Pillion. Fits most motorcycles with a straight exhaust.
Shop Now