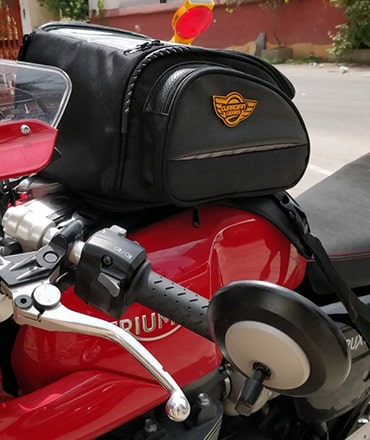 Shark 28L Tank Bag
Guardian Gears Shark Universal 28L Tank Bag, suitable for ALL MOTORCYCLES (with FUEL CAP in CENTER) Metal or Fiber Tank.
Shop Now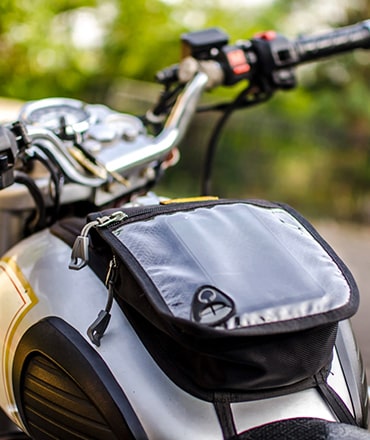 Wolverine Tank Pouch
Guardian Gears Wolverine Tank Pouch - 1680D Ballistic Nylon Abrasion Resistance Fabric -Touch Sensitive Mobile Friendly Front Pocket for GPS
Shop Now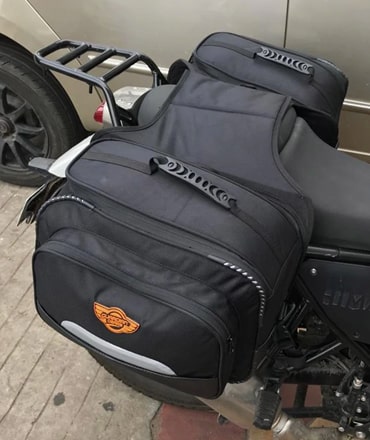 Mustang 50L Saddle Bag
Guardian Gears Mustang 50L Saddle Bag - The perfect companion for your rides weather riding Solo or Pillion. Fits most motorcycles with a straight exhaust.
Shop Now

Great Tail Bag for Solo Rider
If your are a solo rider this bag is for you. it has ample space to hold 10 days luggage. very easy to mount and carry, I am using it on my meteor 350 it provides a very good back support believe me its helps a lot during a long ride. no need to install saddle stay or any kind of other accessories only three strap is enough to mount it...go for it...
12 June 2022
Good Quality & Heavy Material
I saw this product on SHARK TANK. The product is of good quality and heavy material. Pocket to use your phone works well via that touch. Bag has many compartment so space work has been done very nicely. Zippers are also very good. They provide rain cover for bag which is also a nice. Though tying it on a bike is a bit tricky but once u got it then its just 2 min task. I used it for RR 310
24 March 2021

If u want quality....u need to buy guardian gear product
Its a second time purchase......using it for Apache 2004v from past 1yr......not even a single break ...used very roughly............... i can it is the only product....everybody can purchase blindly
6 August 2022